MARYROSE NWANNE EZENDUKA (née NWOSU) was born on the 24th of December, 1956 to Late Nze Jacob Okpalairechukwu and Monica Nwakaihe Nwosu of Umuozuoro Kindred Family, Gbiligbo Umuezeiyi Village Achina, Anambra State. She was the seventh child out of the eight children of the family.
At the age of four, her eldest sister took her to Onitsha to live with her young family, from where she eventually began her formal education at Immaculate Heart Primary School, Fegge, Onitsha. An Eagle does not have a hiding place, hence she was spotted early in primary school by notable teachers in her school, including Mrs. Opene and the late Mrs. Ezeuko (wife of late Barr. Chief Goddy Ezeuko SAN). They treated her as a glooming and blossoming star that she turned out to be in life.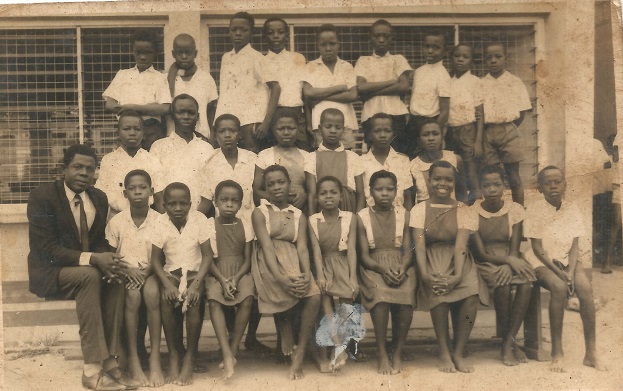 She returned to her family home at Achina at the dawn of the civil war in Nigeria, where she completed her primary school education. At the cessation of the war in 1970, being an intelligent, outspoken, brave, ambitious and resourceful young girl, she approached her father, and audaciously said to him, "Papa, I want to go to college." Her father looked at her curiously and without hesitation, approved of her request and she enrolled at the popular St. Peters College Achina, (then renamed by the government as Achina High School). She became one of the first girls to be enrolled in the school, which previously was an exclusive boys Secondary School. At Achina High School, she instantly became popular, as she was part of the school dramatic society that ruled the rival drama societies in the then East Central State.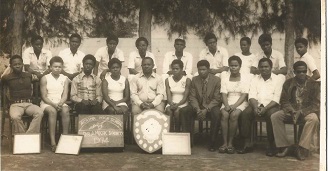 After completing her Secondary education, she enrolled to study at Loretto Teacher Training College Adazi in 1976, from where she obtained Grd. II Teachers Certificate in July 1977.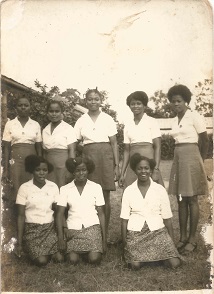 In September of 1977, she had her first stint as a teacher at St. John's Primary School Agulu, in the present Anambra State (then East Central State). At this point, a promising, handsome young man that had long been eyeing this long legged, slim beauty came out from the shadows and instantly asked for her hand in marriage. This man is Ichie Anthony Ifedigbo Ezenduka, JP (Ichie Ifeadigo n'Achina), who then was a Federal Civil Servant based in Lagos. With the speed of light, the traditional marriage took place on the 29th of December 1977 and the love birds tied the Nuptial Knot on the 29th of July 1978 at St. Dominic's Catholic Church Yaba, Lagos. Together, they were blessed with four wonderful children - Chinelo, Chukwuemeka, Ifeanyichukwu and Obiageli.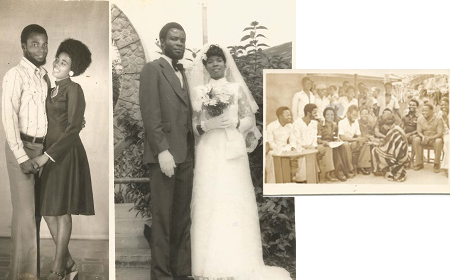 &nbsp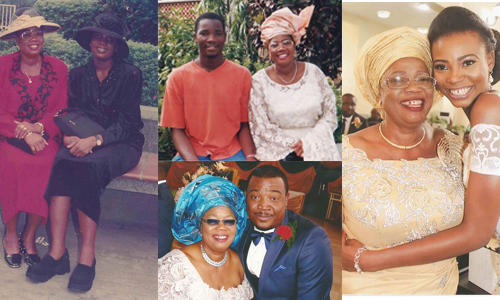 Rose moved to Lagos after her marriage to Tony and was immediately employed by the Lagos State Schools Management Board on 23rd October, 1978 to teach at Methodist Primary School, Broad Street Lagos. Being an ambitious young lady, her zeal for education even increased after marriage and with the support of her husband, Tony, she obtained study leave to attend Federal College of Education (F.C.E. Tech) Akoka, Yaba Lagos, from where she graduated and was awarded the National Certificate in Education (N.C.E.) with distinction in 1985.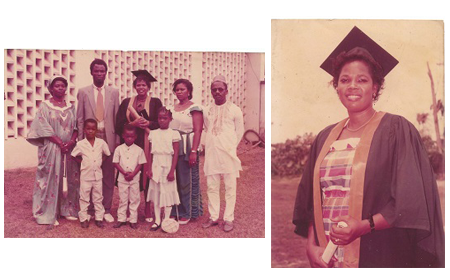 Not being satisfied with her N.C.E. degree, she again secured a study leave to enroll in a degree program at the University of Port Harcourt, Rivers State, in the Faculty of Business and Accounting Education from where obtained a Bachelor's Degree in Education, B.Ed. in 1994.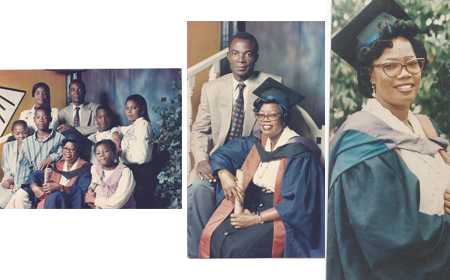 Over the course of her career as a teacher, she was posted to teach at various secondary schools around Lagos Island including Boys Academy and Ebute Elefun High School where she eventually became the Vice Principal. In 2008, she moved from classroom teaching to inspection and her last posting was the Inspectorate Department of the Lagos State Schools Management Board, where she spent five years before she retired as a Deputy Director, Grade Level 16 on 23rd October, 2013 after completing 35years of service to the Lagos State Government.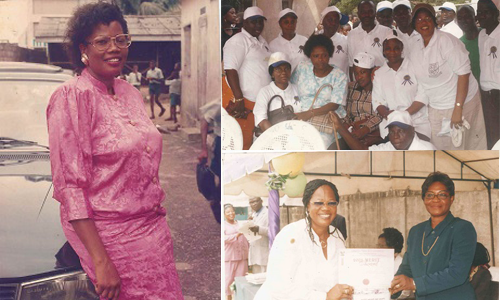 Her pastime included but was not limited to music, dancing, sports (mainly in basketball and athletics) traveling and cooking. Indeed she always enjoyed hosting and entertaining guests. Her culinary skill was unrivaled and even professional chefs could not outdo her cooking.
Rose had great love for her hometown, Achina and was very active in all the associations of the town in Lagos. When the time came for the Achina United Organisation (AUO), (now Achina Town Union) Women to learn the Mmiri Mma dance in the 80s, Rose showed her love and skill for dancing and was identified by the dance teachers as a skilled dancer. She was designated to lead the dance and hold the nza and was then nicknamed Odiche, a name that stuck for the rest of her life. The dance was launched in 1987 and Odiche danced her heart out to the admiration of all.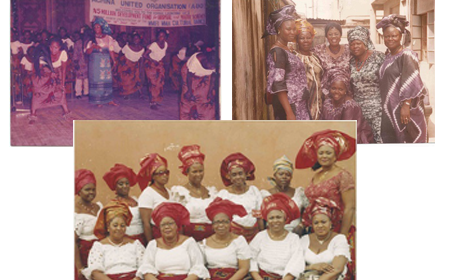 Rose was what you could describe in modern day slang as a 'fashionista' and she believed in always looking her best regardless of the situation. She often made even the simplest fabrics and jewelry look expensive and people often mistook her for being extremely wealthy.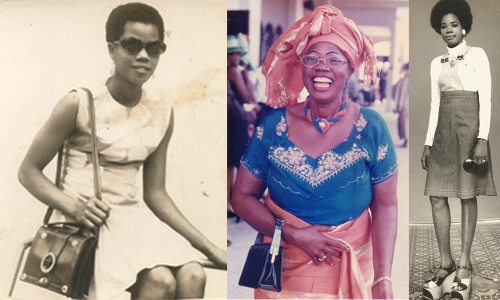 &nbsp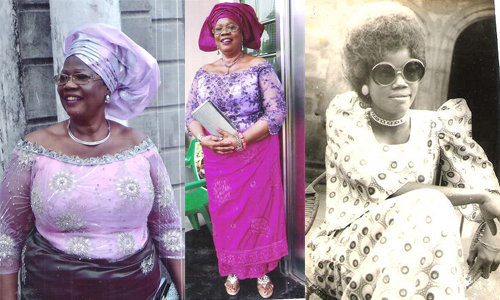 &nbsp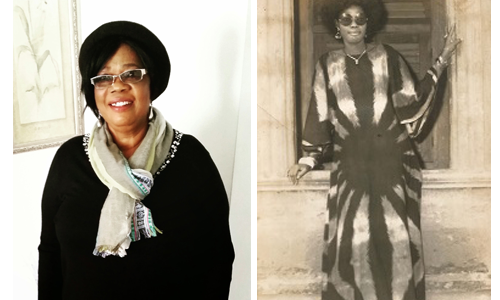 A very generous woman, her kindness had no limit. She offered help often with the last kobo in her purse. She was very selfless and wasn't only generous with her money but also with her time. She most times denied herself some basic luxury to ensure she rendered help to the needy around her.
Rose was strong and extremely hardworking. She loathed laziness and most often would admonish anyone who failed to work hard. She worked very hard to support her husband to ensure the best could be given to their children and all those under their care.
Although Rose had only four biological children, she was a mother to all and was blessed with several children who called her 'mummy'. Her home was often filled with people -both relatives and non-relatives - who lived with the family and she always treated them like they were hers. In the years when the family lived in Surulere, Lagos, every Sunday was a party at her home and she was famous for her huge pots of Sunday rice.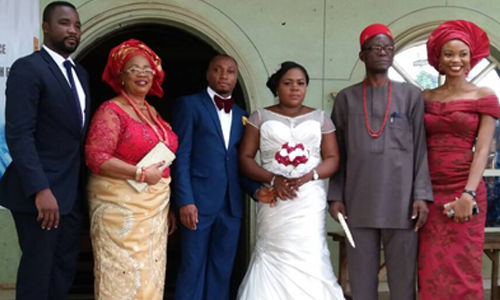 &nbsp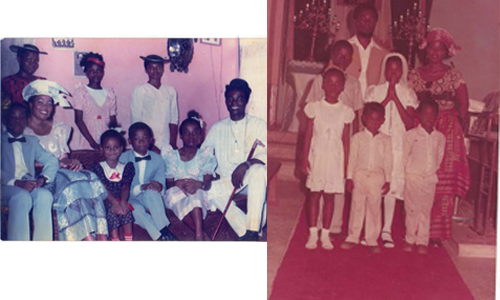 Being an educator herself, she greatly valued education and provided the opportunity for a lot of young people to further their education after secondary school. Numerous young students lived in her home while they sought admission into universities and colleges.
Rose was humble, honest, warm, lively, friendly and outspoken. She had no time for petty gossip or idle chit-chat but was known to tell anyone who cared to listen whatever she felt was the truth to their face.
Over the years, she left a good impression among those she came in contact with, both in public and private life. She made a mark in various organisations to which she belonged and received several leadership posts, awards and recognitions including:
1. First President, Achina Town Union, Lagos (Women Wing).
2. Award from St. Mary's Achina as ADA DI ORAMMA, OCHI NA NWATA in 2006.
3. Award from St. Charles Catholic Church, Achina as DISTINGUISHED LADY in 2000.
4. Long Service Merit Award from Lagos State Teaching Commission in 2010.
5. Patroness and music commissioner of the Choir at Sts. Peter and Paul Catholic Church, Tedi, Lagos.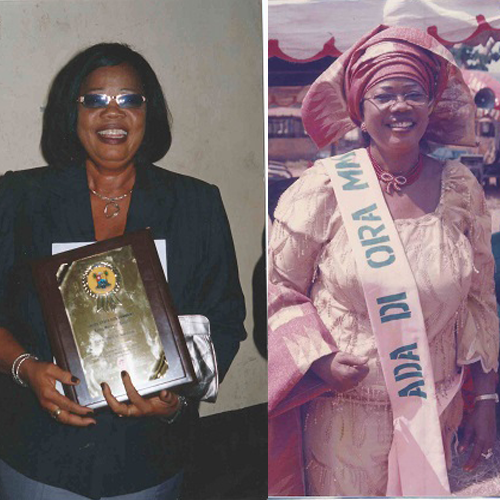 Shortly before her death, Rose was made the Patroness of the Catholic Women Organisation (CWO) Sts. Peter and Paul Catholic Church. Unfortunately, she was unable to assume her duties in that position before she passed.
Odiche has left a vacuum very difficult to fill; shoes too oversize to wear. She was an embodiment of character, force and energy. Who can tell her story to mend the broken hearts; to wipe the tears that continue to flow like the spring; to make peace and shower love where there is hate and tribulation; to give succour where there is anguish and hopelessness; to generously feed anyone within reach; to give harbour to those who need a roof; to stand for the voiceless where there is suppression.
Odiche, Ochi na Nwata, Nneora, Ochiriozua, Nneoma, Ada di oramma, Nnukwu Ada Achina, Rosey Posey, Rose of all Roses! You were the pride and joy of so many. You were greatly loved and respected and will be sorely missed. It is difficult to say goodbye but we take consolation in the assurance that you are resting the bosom of the Lord. Thank you so much for everything! Rest in peace Odiche! Jee nke oma! We'll see you again in heaven.